Category Archives: Health
There are a number of medications for diabetes on the market.
How to treat type-2 diabetes
Metformin is usually the first drug prescribed when a patient is diagnosed with type-2 diabetes. This product appears under numerous brand names such as glucophage and diabex. It helps diabetics respond more normally to insulin, with the goal of lowering blood sugar.
In the ebook 7 steps to health and the big diabetes lie, some doctors argue that you can treat your diabetes naturally without the use of any medication, but this requires a serious lifestyle change.
First of all regarding nutrition, carbs, sweets and alcohol must be removed from daily consumption, maybe allowing some of it once or twice a month. Most people do not have the will and fortitude for such drastic diet, and they prefer to continue indulging in french fries and cheeseburgers, opting for the medication path.
But that is not all. For completely removing high glucose in your bloodstream, it is also often required to hit the gym regularly, for some daily. Here again most people cannot do it. This is why they take prescription drugs, but the price is hefty.
People that suffer from diabetes need their medication in order to live. If they are unable to get the medication that they need, they could go into diabetic shock. Unfortunately, a lot of people struggle to afford their prescriptions, as these drugs are not cheap.
With that said, there are ways to save on medications for diabetics. If you are looking for ways to get medication for less, here are a few simple tips you can try.
Shop Around And Look For Better Prices
Not every pharmacy is going to charge the same price for medication. In many cases, certain pharmacies will have cheaper prices than others. Shop around and find the place that has the most affordable medication rates.
If you are able to find a pharmacy with cheaper prices, you'll be able to save whenever you pick up your prescription. It'll be much easier for you to get the money that you need for less.
Buy Your Medication Online
You don't necessarily have to limit yourself to local pharmacies. If you're really interested in saving money, you could try out online pharmacies as well. While you will still need a valid prescription to get medication from one of these websites, you should be able to get what you need for less.
Some of these online pharmacies have deeply discount medications. Another benefit of using online pharmacies is that you won't have to pick up your medications in person. You'll be able to have your medication sent straight to your home.
Consider Signing Up For A Prescription Discount Program
If your insurance plan isn't bringing down the cost of your prescription enough, you should see if you can join a prescription discount plan. The right program should allow you to get your prescriptions for a lower price.
There are all kinds of prescription discount programs out there, and some of these programs offer incredible savings. If you know that you want to save on your prescriptions, you should see if one of these programs might be an option for you. Don't miss out on any opportunity for you to save.
Talk To Your Doctor About Your Struggles
If you are having a hard time affording your essential medication, you should convey this information to your doctor. Let them know that you are worried that you won't be able to pay for your medication. They may be able to come up with a solution that will help you.
Your doctor wants you to remain healthy, and if they can help you save money, they will do that. Whether your doctor connects you with a discount program or writes you a prescription for the generic version of the medication, they may be able to help you to cut back your bills.
It isn't impossible to save on medications for diabetics. As you can see, there are all kinds of things that you can do if you want to cut back your spending. If you need medication and are struggling to pay for it, you should start looking at some of your most affordable options.
But ultimately the choice is yours.
Do you want to spend so much money on these drugs, which do not cure the disease and have negative effects in the long run? Or should you eat healthy and exercise often in order to cure yourself naturally? The choice is yours!
Did you know that 70% of weight loss originates from proper nutrition? By knowing what to and what not to eat, you maximize your efforts in trying to lose weight. The seven tips below will guide you on your way to proper nutrition and efficient weight loss.
1. Cut Sugars and Starches
The most crucial part to cut off in your diet when trying to lose weight is carbohydrates (starches). To give you a little bit of a background, insulin is responsible for storing your fat. Insulin-release is also stimulated when you eat too much sugar that comes from starch or carbohydrates.
The more sugar you eat, the more your body releases insulin, and the more it stores fat. But when insulin goes down, you don't give your body a lot of chance to store up on fat, making it burn more to fuel your body instead.
Another benefit of lowered your insulin level is that it allows your kidneys to do what they are supposed to do – and that is to get rid of excess sodium and water in your body. Excess sodium causes you to bloat up and store the water as weight excess. As soon as you get rid of carbohydrates on the first few weeks of your diet, you will notice you are losing more weight than expected.
2. Eat Vegetables, Healthy Fats and Protein
Taking away the usual source of your carbohydrates does not mean you can't have them anymore. Carbohydrates from vegetables sources can provide the recommended range of 20 to 50 grams per day. You can get your daily requirements of carbohydrates through low-carb, yet eating vegetables like cauliflower, broccoli, Brussels sprouts, cabbage, and swiss chard.
The healthiest protein sources would be beef, chicken, turkey and lamb. Fish and eggs are also rich in omega 3 – an important antioxidant needed by your body. Aside from that, eating proteins and healthy fats is a must. Healthy fats can be obtained by including fish oil, avocado, olive oil, peanut oil and alike.
By constructing your daily meal in these three components, you help better boost your metabolism. The best part about eating these kinds of fat is it doesn't raise the risk of you getting a heart disease.
3. Lift Weights
Yes, it's possible for you to lose weight without exercise, but getting your body active is always recommended for better results. Going to the gym at least 3 times a week to warm up, stretch out and lift some weights is beneficial in speeding up your weight loss. Lifting weights allow you to burn more calories and create more muscle mass.
Remember, muscle metabolism takes up a lot of calories. When done right, you will most likely gain weight because of the gained muscle mass, but lose fat because your body had converted it to supply the energy it requires for using your muscles.
4. Have A Cheat Day
Deprivation is usually the cause why so many people falter on their weight loss journey. Allow yourself to indulge at least once a week. If you have fully restricted yourself from carbohydrates, it's good to take a day off from it.
But just because you're allowed a cheat day doesn't mean you can eat as much as you can. Opt for complex carbohydrates like sweet potatoes, quinoa, oats, or brown rice and make sure you only do it once a week.
Overdoing it will cause you to fall behind on the results you want to achieve. This is the day you can eat something unhealthy, but make sure you do it to satisfy your taste buds and not your appetite.
5. Control Portions and Calories
Without proper nutrition knowledge, calorie counting will be both exhausting and somewhat useless. The truth about it is calorie counting becomes unnecessary when you stick to the protein – healthy fat – low carb vegetables plan.
Sticking to that diet alone tells you that you're already hitting the kind of nutrition you need in order to lose weight. But if you still want to count your calories to make sure you're sticking to the plan, by all means, go right ahead.
Using a calorie counter or a calorie calculator is the best option if you're not into keeping a food journal.
6. Drink Plenty Of Water
Always remember that your body needs the proper hydration to make sure that all metabolic processes are working like a well-oiled machine. Water can make you feel fuller, help you reduce cravings, and hydrate your cells and skin.
If you feel like you're losing more weight than expected, drinking lots of water will improve the elasticity of your skin – thereby preventing it from sagging or stretch marks. Water is also a great way to help flush down the excess sodium in the body.
Remember when we said too much insulin can stock up on sodium? Well, as soon as you cut back on your carbs, and lower down your insulin, your body is going to need the right hydration to help eliminate the excess salt that's causing you to keep your water weight. So, drink up like there's no tomorrow!
7. Sleep Right
The body regenerates cell repair faster while you're sleeping. If you think your exercise routine has gotten you feeling completely sore, a good night's rest will help heal the torn tissues caused by working out. You can also de-stress by bathing in warm water. Every movement in the body causes wear-and-tear, so if you want to naturally get rid of the pain, sleeping will help hasten the healing.
In Australia, the new diet craze is taking hold with more or less 10,000 individuals are trying the plan. But, this has caused unexpected pregnancy and hair loss.
People all over Australia could find themselves feeling nauseous and losing their hair. But some are thankful for getting pregnant.
There are around 10,000 Australians who have participated in the Cambridge Weight Plan. The new diet craze includes a series of steps, where dieters begin by restricting intake to 440 calories per day.
The Cambridge diet or the New Australian diet is a weight loss plan, in which 415 to 1500 calories consumed daily, primarily from commercial goods sold as part of the diet regimen. These goods are manufactured in the United Kingdom and include meal replacement bars, smoothies, shakes and soups.
In 2010, the diet was rebranded as Cambridge Weight Plan and id available in over 35 countries worldwide. It is not associated with the U.S version of the diet, the Cambridge Original and the Cambridge Food for Life.
The Cambridge diet is a very low calorie diet plan (VCLD) and can result in speedy weight loss. If manage properly, participants can sustain weight loss, even if they gradually increase their calorie intake. This low-carbohydrate ketogenic diet forces the body to burn its stored fat instead of carbohydrates as energy. Studies have shown that this is better and a more effective way of slimming down than reducing the calories.
The History
Dr. Alan Howard developed the Cambridge in 1970 at the Cambridge University, England. In 1980, it was launched in the United States as a commercial product. The Cambridge Diet was very famous in America, but became the subject of several controversies. After potential health concerns were raised, it later came under scrutiny from health authorities and regulators.
In 1984 the diet was launched in the United Kingdom, and two years after, it was reformulated to follow the recommendations made by COMA or Commission on Medical Aspects.
Although people lose weight very quickly at first, the diet is suggested in 12 weeks with a week of solid food. Dry mouth, bad breath, nausea, tiredness, constipation and insomnia are some of the adverse side effects of this diet according to the British Dietetic Association. They added that any individual who eats lesser than 600 calories daily should be supervised.
As VLCD, it combines 415 calories per day with vitamins, fatty acids and minerals to minimize the loss of nutrients, which is typical of low calorie restriction. Participants can drink as much water as they want.
The Cambridge Diet formula is designed to replicate the weight loss elements of starvation, while providing sufficient protein to keep lean tissue, the right carbohydrate level to promote a mild ketosis and do away with a sense of hunger, and the right levels of trace elements, fatty acids, minerals and vitamins to maintain well-being.
The meals in Cambridge Diet are intended to integrate all the essential food groups to satisfy the nutritional needs of the body, to allow an individual to stop food cravings and overeating. At first, you will only consume meal replacement supplements in the form of soups, shakes and porridges. Slowly, solid foods are included in the meal plan.
Cambridge Diet has been hailed as one of the most effective ways to rapidly lose weight. It works in several steps of the diet. If a person is heavily overweight, with a BMI of more than 25, this might be helpful to you.
The weekly cost of the diet may reach £44, which according to some is much cheaper than Weight Watchers.
What causes the rapid weight loss?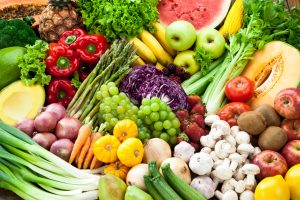 When a dieter begins stage one, his body goes into ketosis. Ketosis is a condition where the body switches from being a carbohydrate-burning into a fat burning organism. In this metabolic state, most of the energy supply of the body comes from ketone bodies in the blood. This is in contrast to glycolysis in which the blood glucose provides most of the energy supply.
The stored fats become the major energy source and the dieter then loses weight.
It may sound ominous to you that you will be replacing a balanced meal with bars and shakes, the substitutions are packed with all the vitamins you need to stay healthy. These vitamins are enough to boost the immune system, strong teeth and nails, levels of energy. It can be a big challenge for anyone, moving from a simple diet with regular food to extreme diet food.
The Cambridge Diet pushes anyone's body into a state of ketosis, but some experts are not convinced that it is such a healthy state of the human body to be in.
What some experts and consultants who love the Cambridge Diet won't tell you is that bad breath is a huge challenge. Also, you have to get yourself ready to say goodbye to caffeine.
Also, it was reported that dizziness is one of the most common side effects. But, if you consider it for a long-term weight management, then you can opt for a lighter plan with a daily calorie allowance of 1,500. You can simply combine the specially-formulated porridge, drinks, bars, and soups with other regular food.
Some health experts say that although the Cambridge Diet is pretty transparent about some health complications, they have some suspicions about the dramatic weight loss.
Although it is reported that Cambridge Diet is greatly tolerated, but some dieters do experience side effects. There are reported cases of gallstones. But the promoters of this diet are quick to respond that it is typical for overweight or obese to have gallstones. Another common condition is gout. Many of those who tried the diet experienced this condition because as they lose weight, their uric acid levels increase and lead to gout risks.
The National Health Services or NHS says that the diet is not sustainable in the long run. It may help with the initial weight loss, but a huge challenge to maintain. Lots of obese people are discouraged after waiting so long before the weight loss begins.
Most people wish to slim down without control diet and exercise. But weight loss is everything that requires effort. You cannot trim your belly fat by eating chocolate and chips or eat every snack handed around.
Unlike most diets, exercise is prohibited while on step one of Cambridge Diet. This is because the body is taking its time to adapt to the reduced calorie consumption. You can discuss exercise with your consultant during your appointment, especially if you have an inactive lifestyle.
What Is Your First Week Like?
First week is quite hard, and everyone has different side effects. It is expected that you will crave a lot, but once the first week is over, it will be easier and you might around 10 pounds and that is an excellent motivation to keep going. With other diet programs, it may take you four weeks or a month to lose 10 pounds.
Some would motivate themselves by buying dresses one size too small or chewing gum while baking, to prevent them from eating the leftovers.
One of the hardest aspects of the new Australian diet craze is eating out because all meals are replaced with diet and shake products.
But things get better, especially during step two when you can begin to include some food into the diet. You can use a small plate so that you won't feel the need to fill up your plate.
Although it really helps people who struggle with obesity, it requires a lot of willpower. You will need the support of the people around you. Some may not understand you, especially those who have never had any weight issue.
The first few months will be the most difficult. Eventually, you will feel to be in a much stronger place.